R & A Tax Care, LLC aims towards an ultimate goal of turning every client's vision into value.
Our mission is to provide clients with exceptional tax, accounting and consulting services
by implementing practical solutions for diverse needs. Our Growth is dependent upon
providing clients financial fuel to drive their ideas, inspirations, and goals into profitable results.
Our commitment is keeping abreast of the most recent technical information to maintain integrity and trust.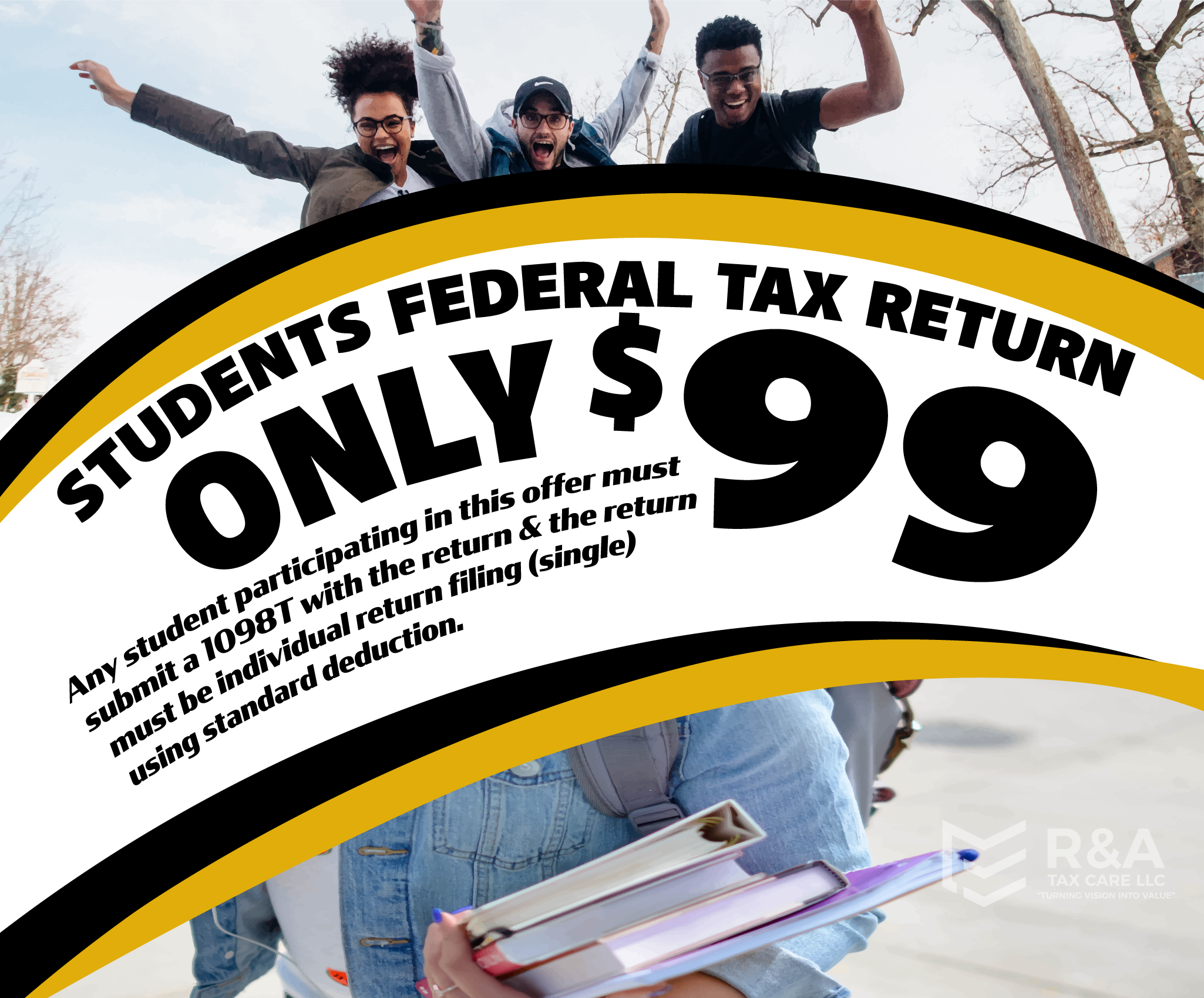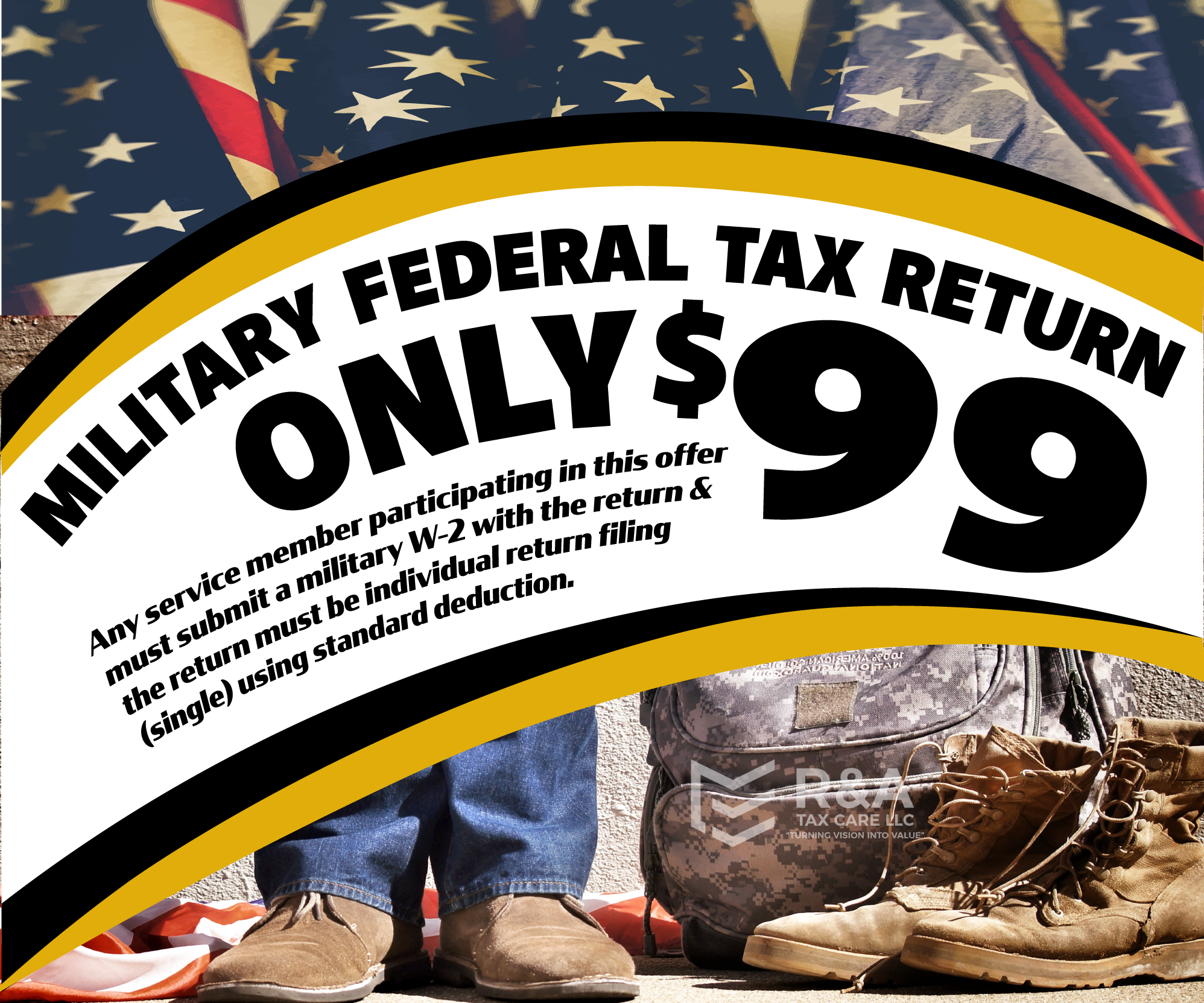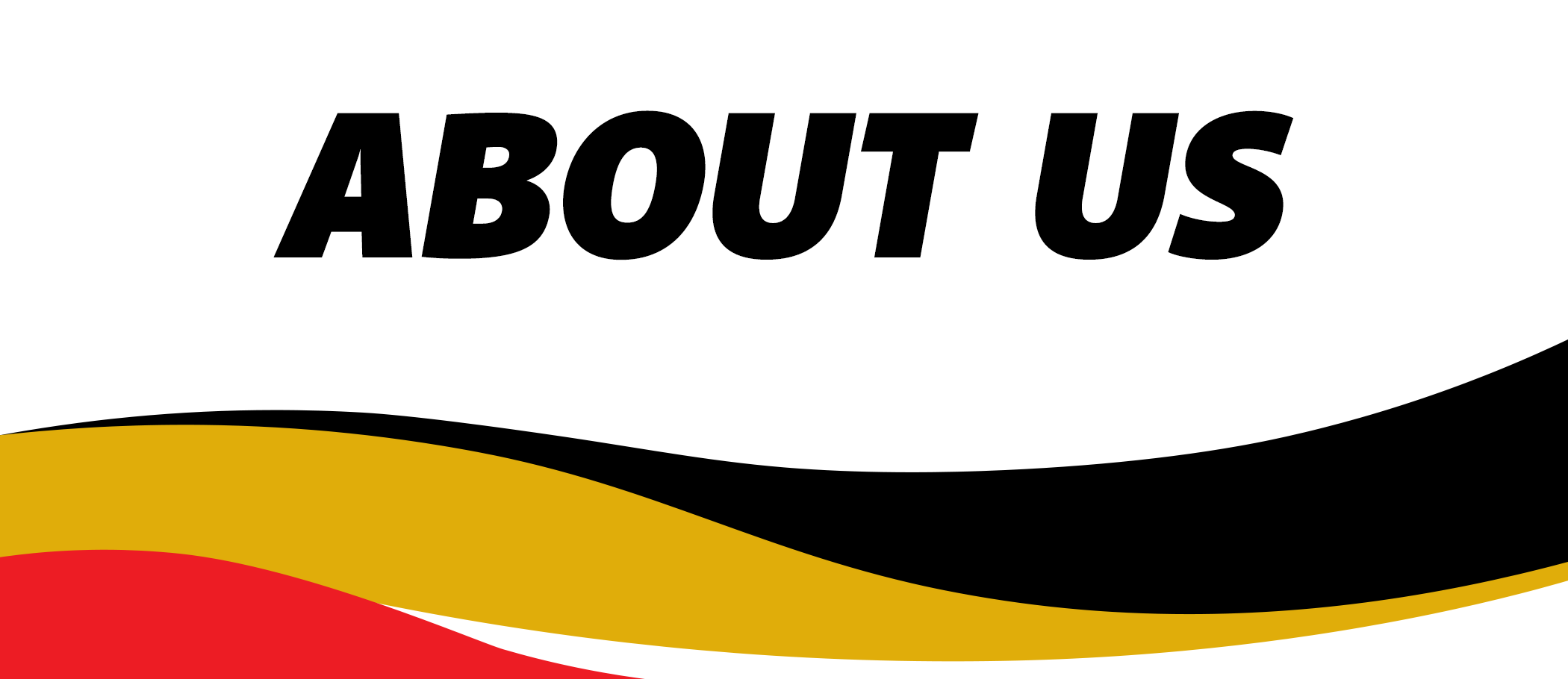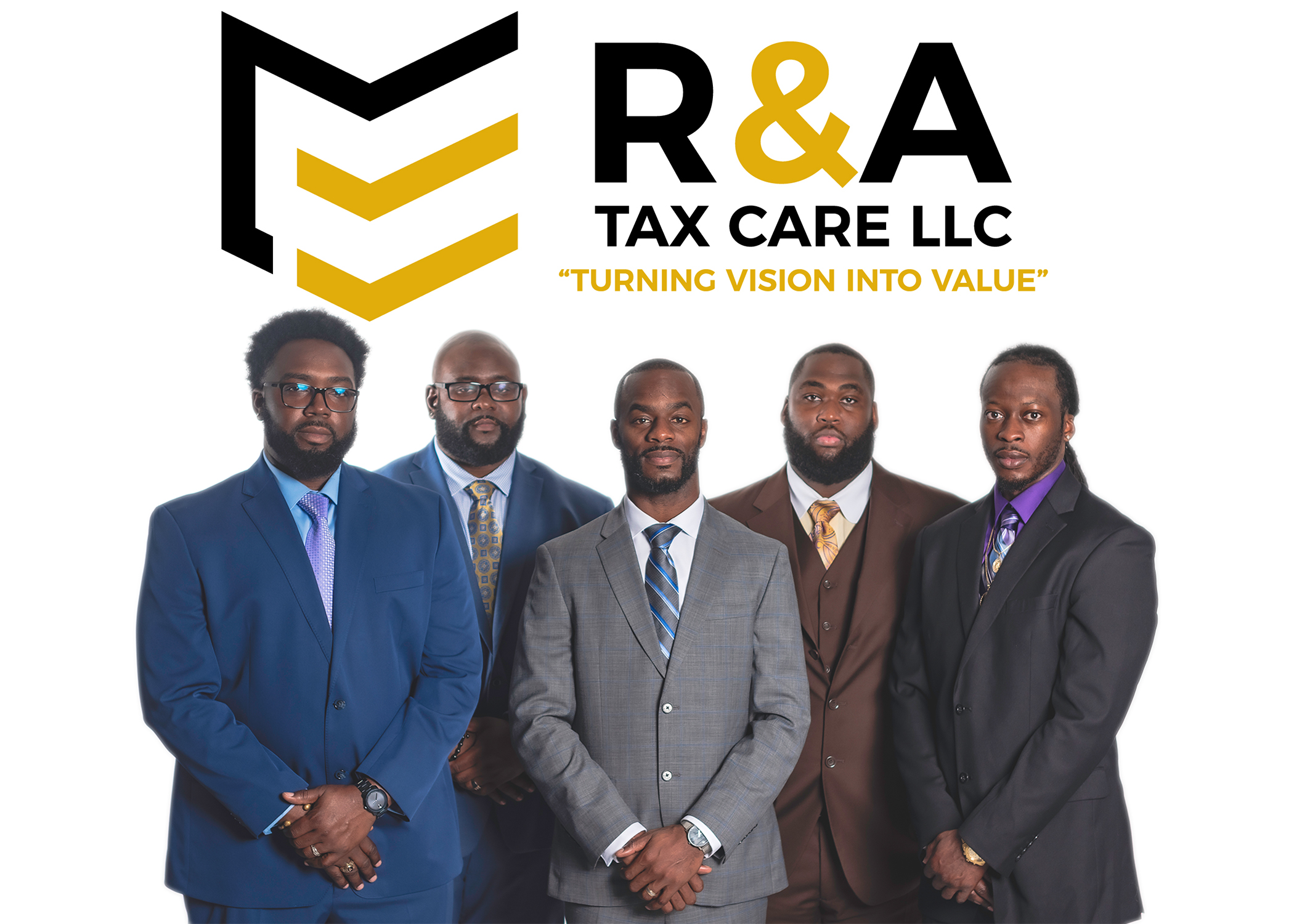 All consultants are certified by the IRS program - Annual Filing Season Program. We specialize in individual tax preparation, small business tax and accounting, small business record keeping, audit/bookkeeping consultations, business formation, tax amendment filing, and much more!
TRAVIS IS ORIGINALLY FROM GOOSE CREEK, SC. TRAVIS COMPLETED THE APPRENTICE SCHOOL AT NEWPORT NEWS SHIPBUILDING; WHERE HE RECEIVED CERTIFICATION AS AN ELECTRICIAN. TRAVIS ATTENDED STRAYER UNIVERSITY IN 2009 WHERE HE STUDIED BUSINESS ADMINISTRATION. TRAVIS THEN PURSUIT THE OPPORTUNITY TO EDUCATE THE COMMUNITY ABOUT ENTREPRENEURSHIP AND TAXATION. HE ENVISIONED A GROUP OF LIKE MINDED INDIVIDUALS UNDER ONE COMPANY; WHERE HE FOUNDED R&A TAX CARE LLC. TRAVIS HAS BEEN PREPARING TAXES FOR OVER TWELVE YEARS. TRAVIS IS DEDICATED TO BE ONE OF THE MOST TRUSTED AND RESPECTED TAX COMPANIES IN THE UNITED STATES BY PROVIDING INNOVATIVE AND PRACTICAL SERVICES THAT CONTRIBUTE TO OUR CLIENTS SUCCESS IN AN EXCEPTIONAL TEAM ENVIRONMENT.
AS A CHILD SHADEED GREW UP IN BALTIMORE, MD; AT AN EARLY AGE SHADEED ATHLETIC ABILITY GAVE HIM THE OPPORTUNITY TO EARN A SCHOLARSHIP TO SYRACUSE UNIVERSITY AND OBTAINED A BACHELOR'S DEGREE IN CHILD AND FAMILY STUDIES IN 2006. SHADEED CONTINUED HIS EDUCATION BY ADDING CREDIT REPAIR CREDENTIALS AND BECOMING A LICENSED NOTARY. SHADEED IS LOOKING FORWARD TO EDUCATING NEW AND RETURNING CLIENTS ON THE MAJOR KEY TO FINANCIAL FREEDOM IS FINANCIAL LITERACY.
MARKIM WAS BORN AND RAISED IN ORANGEBURG, SC. IN 2005 MARKIM WAS EMPLOYED AT THE NEWPORT NEWS SHIPBUILDING WHERE HE GRADUATED FROM THE APPRENTICE SCHOOL AS AN ELECTRICIAN. MARKIM HAS BEEN PREPARING TAXES FOR FIVE YEARS AND IS RECOGNIZED AS A RTRP WITHIN HIS EXPERIENCE OF HIS OWN ENTREPRENEURSHIP OF LOYALTY BEFORE ROYALTY IN 2016. MARKIM HAS REALIZE THE IMPORTANCE OF ACCURATE RECORD KEEPING. MARKIM IS LOOKING FORWARD EDUCATING NEW AND RETURNING CLIENTS OF THE IMPORTANCE OF HAVING DOCUMENTS AND THE GENERAL LEGER AND FINANCIAL STATEMENT PREPARATION.
DONMETRIUS FORMATIVE YEARS WERE IN RIDGELAND, SC. WHILE ATTENDING SAVANNAH STATE UNIVERSITY MAJORING IN ACCOUNTING, DONMETRIOUS EMBARKED ON A JOURNEY TO HAMPTON ROADS IN 2005. WHILE TRANSITIONING DONMETRIOUS ATTENDED NEWPORT NEWS SHIPBUIDING APPRENTICE SCHOOL AND HAS BEEN A RTRP SINCE 2010. HAVING LIVED, INVESTED AND  WORKED SIDE BY SIDE ENTREPRENEURS DONMETRIOUS IS WELL VERSED WITH WHAT IT TAKES TO SURVIVE AND THRIVE IN VARYING ECONOMIC CLIMATES. DONMETRIOUS HAS BRANCHED OUT TO FRANCHISE A SATELLITTE OFFICE IN SC, WHILE ASSISTING NEW ENTREPRENEURS WITH TAX PLANNING, BUSINESS FORMATION AND PAYROLL ASSISTANCE.
OLUMIDE A NATIVE OF BROOKLYN, NY. MOVED TO HAMPTON,VA IN THE EARLY 2000'S ATTENDED HAMPTON UNIVERSITY AND GRADUATED IN 2003 WITH A BACHELOR'S DEGREE IN FINANCE AND MARKETING. OLUMIDE CONTINUED TO FURTHER HIS EDUCATION AND IS A LICENSED REAL ESTATE AGENT HAS BEEN A RTRP SINCE 2015. WHILE ATTENDED NEWPORT NEWS SHIPBUILDING APPRENTICE SCHOOL OLUMIDE GRADUATED IN 2016 AND RECIEVED A CERTIFICATE OF APPRENTICESHIP AS WELL AS AN ASSOCIATE DEGREE IN ELECTRICAL ENGINEERING. OLUMIDE IS LOOKING FORWARD TO INFORMING CLIENTS ABOUT THE NEW TAX UPDATES AND LAWS. OLUMIDE ALSO WANTS TO DEVELOP TAX STRATEGIES TO HELP HIS CLIENTS WITH PERSONAL AND FINANCIAL GOALS TO TRANSFORM THEIR VISION INTO VALUE.
Next Steps...
Let us help you take the next step in managing your finances and getting one step closer to meeting your "financial goals".                          Let's get your free consultation scheduled TODAY!